Ghana is blessed with lots of kids both talented and gifted, through inheritance from parents or family clan. They worked so hard to reach where they are and there is nothing better than wealth in return for an intense hustle. When you reach such level all you hear are conspiracies around your well-being, where and how you came this far. It is considered natural when you hear these because there won't be any press conference held to talk about such matter. Nobody knows the secret behind their success.
Quickly let's take a look at these young kids. You might be already familiar with them.
Here are the top 5 richest kids in Ghana:
1. Abraham Attah
Just after you hear his name only one thing comes into your mind, " that movie". Yes I know, Beast of No Nation. That movie was an inspiration to many and it gave him the maximum recognition around the world. He is now a Hollywood actor who featured in homecoming of Spiderman in 2017. He has a staggering net worth of $700000
2. Osaahene Osei Despite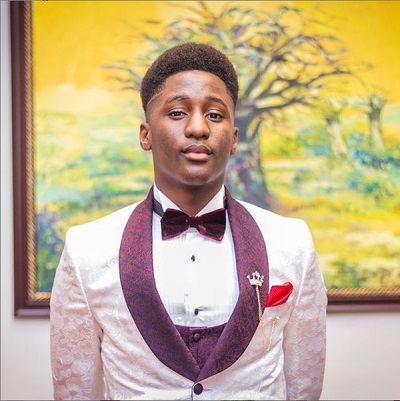 He is the last and youngest son of the millionaire Osei Kwame Despite and he is the second richest kid in Ghana. He has ventured into fashion which keeps adding a degree of wealth to his family's wealth. His net worth is $600000
3. Yaa Jackson
Another young sensational wonderqueen who became a movie actress at a very young age (since childhood). As part of her career as an actress, she is also a musician with an amazing voice. Nobody knew she possesses the talent of singing. She took the third spot for the richest kid in the country with $400000 net worth.
4. DJ Switch
Erica Armah Bra-Bulu Tandoh known by the stage name DJ Switch, is a young Ghanaian female disk jockey. She is a multi talented entertainer who can also sing, rap and dance. She jumped into stardom after winning the Talented Kids in 2017. She has been featured on many occasions to showcase her talent and earning so much in few years with a net worth of $350000.
5. Maame Serwaa
Clara Benson popularly known as Maame Serwaa throughout her career as an actress, winning commendable awards for playing different roles as a display of talent born for the movie industry. She is now a brand ambassador for Knustford University College. She holds a net worth of $200000
Source: scoopgh